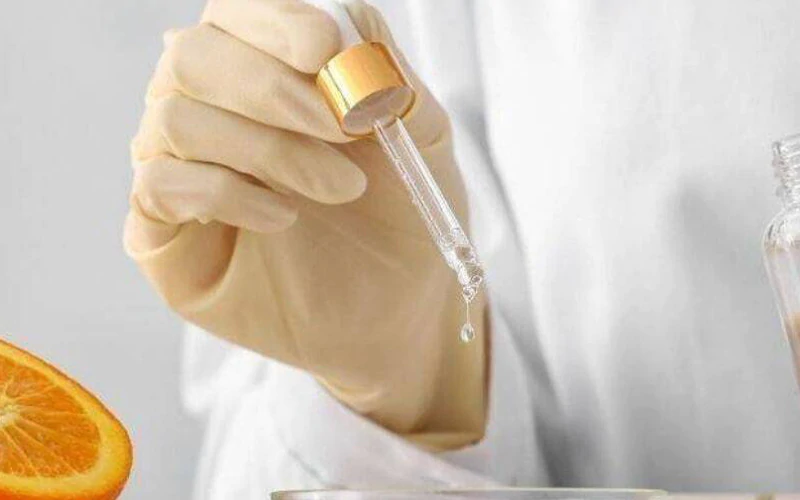 Driven by Science.
We have worked hand in hand with our pharmaceutical, dietitian experts and our French nutricosmetic laboratory to find the perfect balance between efficiency, quality and taste. From there, we performed extensive research and consumer tests with our early adopters to select the most premium and healthy ingredients for your well-being, finding the right dosage and developing formulas that ensure real effective results but also delicious taste.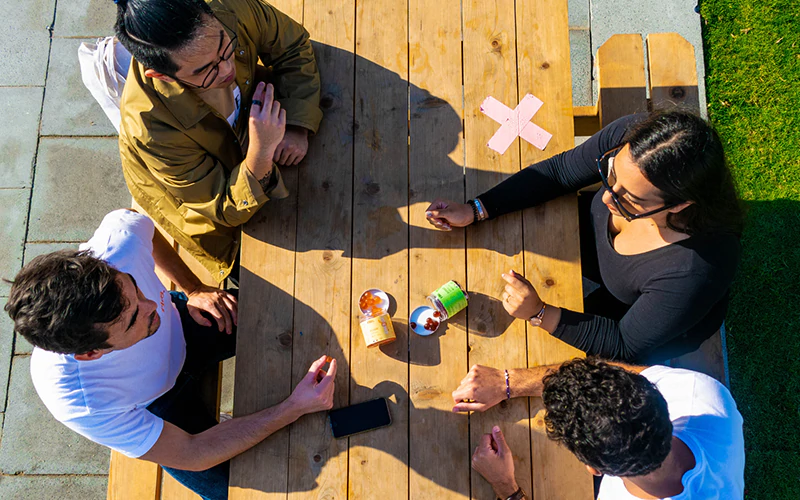 Transparency and simplicity.
rite. has the intimate conviction that it is possible to deliver the best results, without false pretenses or any gray areas. Our objective is to showcase the health supplement industry in the most fun and effective way, by offering products that reinvent the user experience and become part of your beauty & wellness routine.

During our ever growing adventure, we truly wish to share everything with you. From where our products come from to how they are made.
We want to be 100% transparent, in order for you to fully know what it is that you are purchasing and why you should to begin with! We will always return to our community, for feedback and guidance.

The objective is to co-build rite. and develop the products that perfectly suit your needs and expectations with YOU, our family of loyal fans!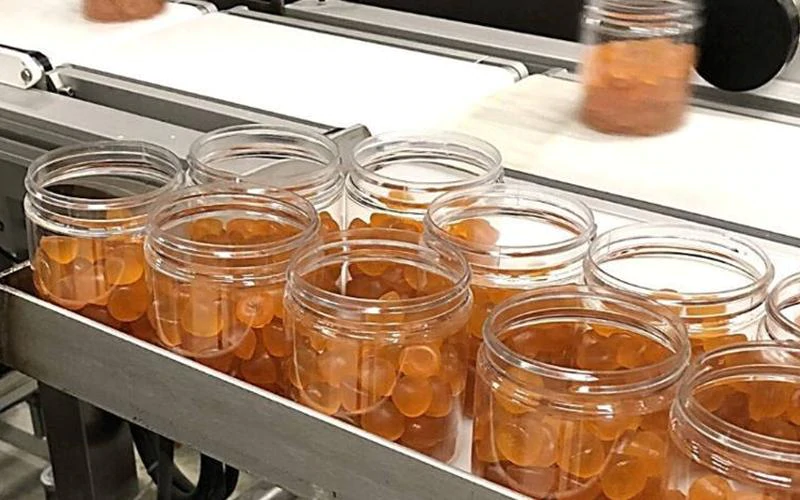 Our ingredients
We work hand in hand with a nutricosmetic laboratory located in the East of France which puts all the French know-how into the development of our formulas. Our laboratory is ISO 9001, 22716 and 22000 certified, guaranteeing optimum quality, responsible production and a constant quest for innovation. Our formulas are declared to the DGCCRF in France in accordance with directive 2006-352 and approved by Dubai Municipality in the UAE. All products are tested with a microbiological analysis in a laboratory accredited by COFRAC, ANSES and INAO.
Explore our Ingredients.
100% clean formulas
Vegan friendly - our gummies are made with fruit pectin, a natural fiber found in plant cell walls and most concentrated in the skin of fruits.
Natural plant-based ingredients from Artichoke, Guarana, Acerola to Panax Ginseng, Fennel, and Kola, Horsetail, Rose petal.
Vitamins, minerals, amino acids and trace elements you need every day, selected for their origin and their benefits.
Natural ingredients, efficiency proven by science.
Biotin
Biotin is an essential vitamin of the B-group that plays an important role in your body. It helps the body convert food into energy and plays many other important roles in health. Biotin boosts the health of the hair and nails, supports a healthy pregnancy, and helps manage blood sugar levels, among other benefits.
Selenium
Selenium is a powerful mineral and antioxidant that is essential for the proper functioning of your body. It helps to maintain healthier hair, skin & nails.
Zinc
Zinc is a nutrient that plays many vital roles in your body. It plays an important role in hair tissue growth and repair. It's also recommended against acne.
Vitamin B3
Also known as Niacin, it's an essential vitamin that acts as an antioxidant and plays a role in cell signaling and DNA repair.
L-Cystine
L-cystine is an amino acid that plays an important role in keeping the overall hair health. It directly helps in maintaining the texture and thickness of the hair.
Coenzyme Q10
CoQ10 is a compound that helps generate energy in your cells. It's used for the skin and can reduce the damage from internal and external agents by increasing energy production in skin cells and promoting antioxidant protection.
Rose petal
Rose petals is known for giving a natural boost to your health and beauty. Not only does it naturally scent products, it's also antibacterial. This means it can get to work on inflamed or blemished skin, including acne, reducing redness and preventing more breakouts.
Horsetail
Horesetail is a fern that has been used as a herbal remedy since many years. It's believed to have multiple medical properties and is mostly used to improve skin, hair and nails.
Acerola
Acerola cherry is a plant that is native to tropical regions of the western hemisphere. Acerola is very rich in Vitamin C and helps reduce fatigue and boost immune function.
Vitamin C
Vitamin C, also called acid ascorbic has been linked to many impressive health benefits, such as boosting antioxidant levels, reducing blood pressure, reducing heart disease, improving iron absorption, boosting immunity and fighting fatigue.
Guarana
Guarana is a brazilian plant that has been used by Amazonian tribes for centuries for its therapeutic properties. Guarana is widely used for its ability to reduce fatigue, boost energy, stimulate focus, improve mood, learning and memory.
Ginseng
Ginseng has been used in traditonal Chinese medicine and cuisine for centuries. It helps fight fatigue and strengthens physical activity by lowering oxidative damage and increasing energy production in cells.
L-Arginine
L-Arginine is an amino acids rich in proteins the body needs to function properly. It helps to feel more energetic when you exercise, enhance your performance and improve blood flow.
B-Vitamins
B-Viitamins play a vital role in maintaining good health and well-being. As the building blocks of healthy body, B-Vitamins have a direct impact on your energy levels, brain function and cell metabolism.
Probiotics
Probiotics LactoBacillus Reuteri acts on the inflammatory character of cells, slowing down the development of abdominal and hepatic fat to help support your intestinal ecosystem. Probiotics LactoBacillus Reuteri promotes a healthy digestive system that helps lose weight and belly fat.
L-Carnitine
L-Carnitine is an amino acid derivative that transports fatty acids into your cells to be processed for energy. L-Carnitine helps to degrade the fatty acids from food that foster burn fat and weight loss.
Chromium
Picolinate Chromium is a trace element found in low doses in many nutrients. It plays a role in the metabolism of nutrients through its impact on the hormone insulin. Chromium assists insulin, helps normalize a constant blood sugar, which reduces fat storage. It also helps reduce hunger, cravings and sugar binge eating.
Pineapple Stem
Pineapple stem is a protein-digesting enzyme mixture derived from the fruit, and juice of the pineapple plant. It stimulates healthy digestion. It helps to reduce bloating, flatulence and supports fat burn.
Fennel
Fennel is a plant that provides important nutrients, such as vitamin C, calcium, magnesium, potassium, and manganese and is highly recommended for efficient diets. Fennel is high in fibers that is ideal for improving digestion and supporting weight loss.
Artichoke
Artichoke is low in fat, high in fiber, loaded with vitamins and minerals like vitamin C, vitamin K, folate, phosphorus, and magnesium. Artichoke promotes elimination and helps to lose weight, detoxify the body and regulates lipid level.
Cola seed
Cola seed is the fruit of kolatier recognized as a medicinal plant for diet and weight loss, as a diuretic and muscle tonic.
Vitamin D3
Vitamin D is essential for healthy bones and a strong immune system.
Elderberry flower
Elderberry flower is rich in immune-boosting nutrients, including vitamin C, and a strong antioxidant which helps to prevent acne, eczema, swollen sinuses and flu.
Zinc
Zinc is an essential mineral that plays a key role in multiple aspects of your health.
L-Theanine
is an amino acid found primarily in green and black tea and some mushrooms. It helps to ease anxiety, stress and reduce insomnia.
Holy Basil
is an adaptogen plant, a natural substance that helps your body adapt to stress and promotes mental balance.
Lemon Balm
is a plant that has traditionally been used to improve mood, cognitive function, relieve stress, reduce menstrual cramps and premenstrual syndrome (PMS).
Rhodiola
is an adaptogen plant, a natural substance that helps you fight anxiety, fatigue and depression.
Vitamin E
is a fat-soluble vitamin with several forms, but alpha-tocopherol is the only one used by the human body. It has many benefits to cope with stress but also for skin health.
Vitamin B6
also known as pyridoxine, is a watersoluble vitamin that your body needs for several functions. It is known to improve mood and reduce stress.
Apple Cider Vinegar
Apple Cider Vinegar helps for digestion, lowering blood sugar levels, promoting weight loss, improving heart health, boosting immune function, and enhancing skin health.
Green Tea Leaf
Green Tea is known to improve brain function, boost metabolism, lower the risk of chronic diseases, and promote weight loss due to its high content of polyphenol antioxidants and catechins.
Chicory Root
Chicory Root helps to improve digestive health, promote weight loss, and support healthy blood sugar levels due to its high fiber and inulin content.
Chromium
Chicory Root is rich in prebiotics that help to improve digestive health, promote weight loss, and support healthy blood sugar levels due to its high fiber and inulin content.
Vitamin B5
This vitamin helps produce energy by breaking down fats and carbohydrates.
Vitamin B9
Folate, or Vitamin B9, is important in red blood cell formation and for healthy cell growth and function
Vitamin B12
Vitamin B12 is essential for a normal central nervous system function, forming red blood cells and turning the food that you eat into energy.
Vitamin C
This vitamin boosts antioxidant levels, reduces blood pressure, helps prevent heart disease, improves iron absorption, boosts immunity and improve energy.
Vitamin D
Vitamin D is essential for healthy bones and a strong immune system.
Vitamin E
Vitamin E boosts the immune system and helps the body fight germs.
Elderberry flower
Elderberry flower is rich in immuneboosting nutrients, including vitamin C, and a strong antioxidant which helps to prevent acne, eczema, swollen sinuses and flu.


CUSTOMER SERVICE.
Monday-Friday
from 9am to 7pm


FAST SHIPPING.
Free delivery and COD
accepted in the UAE


SECURE PAYMENT.
Visa, Mastercard,
American Express